Authorized Dealer
RadioShack
in Demopolis

---
---
Word of the Week "He has shown you, O mortal, what is good. And what does the Lord require of you? To act justly and to love mercy and to walk humbly with your God." NIV
-- Micah 6:8
---
Network IT does
COMPUTER
REPAIRS
and
VIRUS
REMOVALS
---
---
pluggedin
reviews - movies,
video/dvd, games,
television, music
---
---
DEMOPOLISEVENTS.COM
A public service provided by RadioShack / Network IT & Collins Communications, Inc.
Benefiting the Children's Hospital of Birmingham

DHS Student Council
5K RACE
with Log-A-Load

Saturday, March 15th
at the Demopolis SportsPlex
Registration - 8am
RACE starts at 9am
$20 entry fee
Pick up good used books and movies at bargain prices!

Visit the Hale County Library
in downtown Greensboro during Market Place
Saturday, March 15th from 11am-4pm
Help the library find new homes for favorite novels and new authors,
classic VHS tapes, and more! Don't miss out!
First Baptist Church hosts
The Moody Chorale
|Monday, March 17th at 6:30pm

FREE Concert!
The public is invited to attend!|
Pilot Club
SPAGHETTI SUPPER

Thursday, March 20th
Pick up time: 4:30-6:30pm
at First Baptist Church, Demopolis
TICKETS $5
BWWMH Relay for Life Team's
SPRING PLANT SALE!
$12 each for 10" Hanging Baskets:|
Million Bells, Geranium, Wave Petunia,
New Guinea Impatiens, & Verbena
$12 each for 10" Pots:
Geraniums & Zinnias
$15 each:
10" Succulent Bowls
10" Combo Baskets

Order flowers by Friday, March 28th
Delivery of ordered flowers at 4pm on Friday, April 4th
To order, contact a member of the Relay for Life Team:
Chrissy Brooker, Donna A. Gandy, Donna Sue Gandy, Tashema Gilbert, San Jones, Morgan Nelson, Kim Townsend, Tina Fleming.
Pilot Club of Demopolis
is hosting a
MEET THE CANDIDATES FORUM
April 1st at 6:30pm
at First Christian Church (on N. Walnut St.)
during their regularly scheduled meeting.
Candidates will each have a short period to speak
and answer a few questions. Anyone interested in Pilot Club
and hearing the candidates are invited.
SPACE IS LIMITED so you are encouraged to contact Cindy at 334-289-4713.
Giving abandoned animals a chance
to have a good life and a family to love!
LOCAL SUPPORT GROUPS
sponsored by
Bryan W. Whitfield Memorial Hospital
If you are living with cancer, you are NOT alone!
CANCER SUPPORT GROUP
Tuesdays at 6:00 p.m.
in the Cancer Care Center of Demopolis at BWWMH
For more information, call 334-287-2647
Your loved ones need you!
If someone you know and care about is suffering from
Alzheimer's Disease or a related dementia, there is something
you can do to help them and yourself. Join the...
Alzheimer's Support Group
Thursdays at 6:00 p.m.
in the Behavioral Health Outpatient Group Room at BWWMH
For more information, call 334-287-2805
---
Network IT will post your non-profit, Public Service announcements at no charge.
Email your announcement to DemopolisEvents@westal.net .
---
RadioShack / Network IT
304 U.S. Highway 80 East
Demopolis, AL 36732
(334) 289-5000
Telephones
Car & Home Audio
Consumer Electronics & Technology Products
Computer Repairs | Virus Removal
Monday thru Friday, 8:00a.m. - 6:00p.m.
Saturday, 9:00a.m. - 3:00p.m.
RadioShack
in Demopolis
Your place to get
the latest tech tools!
The Kindle Family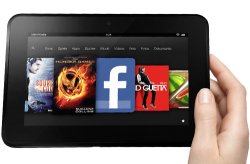 ---
---
---
---