Authorized Dealer
RadioShack
in Demopolis

---
---
Word of the Week "But let all who take refuge in you rejoice; let them sing joyful praises forever. Spread your protection over them, that all who love your name may be filled with joy. For you bless the godly, O LORD; you surround them with your shield of love." NLT
- Psalm 5:11-12
---
Network IT does
COMPUTER
REPAIRS
and
VIRUS
REMOVALS
---
---
pluggedin
reviews - movies,
video/dvd, games,
television, music
---
---
DEMOPOLISEVENTS.COM
A public service provided by RadioShack / Network IT & Collins Communications, Inc.

|
GUEST SPEAKER: Chris McDaniel,
Worship pastor at Liberty Baptist Church in Dalton, GA
and former keyboardist for Confederate Railroad for 16 years.
(Click here for more info about Chris)
TICKETS: $5 each
Contact the church office at 334-289-0712
|
Giving abandoned animals a chance
to have a good life and a family to love!
LOCAL SUPPORT GROUPS
sponsored by
Bryan W. Whitfield Memorial Hospital
If you are living with cancer, you are NOT alone!
CANCER SUPPORT GROUP
Tuesdays at 6:00 p.m.
in the Cancer Care Center of Demopolis at BWWMH
For more information, call 334-287-2647
Your loved ones need you!
If someone you know and care about is suffering from
Alzheimer's Disease or a related dementia, there is something
you can do to help them and yourself. Join the...
Alzheimer's Support Group
Thursdays at 6:00 p.m.
in the Behavioral Health Outpatient Group Room at BWWMH
For more information, call 334-287-2805
---
Network IT will post your non-profit, Public Service announcements at no charge.
Email your announcement to DemopolisEvents@westal.net .
---
RadioShack / Network IT
304 U.S. Highway 80 East
Demopolis, AL 36732
(334) 289-5000
Telephones
Car & Home Audio
Consumer Electronics & Technology Products
Computer Repairs | Virus Removal
Monday thru Friday, 8:00a.m. - 6:00p.m.
Saturday, 9:00a.m. - 3:00p.m.
RadioShack
in Demopolis
Your place to get
the latest tech tools!
The Kindle Family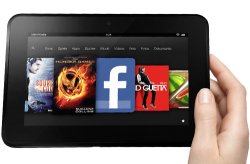 ---
---
---
---