Authorized Agent


RadioShack
in Demopolis


Authorized Dealer
---
---
Word of the Week "I know what it is to be in need, and I know what it is to have plenty. I have learned the secret of being content in any and every situation, whether well fed or hungry, whether living in plenty or in want. I can do all this through Him who gives me strength." NIV
-- Phil. 4:12-13
---
Network IT does
COMPUTER
REPAIRS
and
VIRUS
REMOVALS
---
---
pluggedin
reviews - movies,
video/dvd, games,
television, music
---
---
---
DEMOPOLISEVENTS.COM
A public service provided by RadioShack / Network IT & Collins Communications, Inc.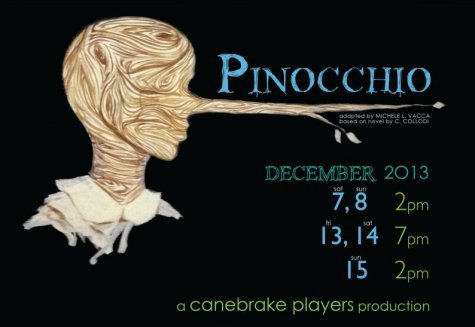 TICKETS: $10 adults, $5 students 18 and under
At the Old School Theatre on Main Ave. in Demopolis
Pre-Order your POINSETTIAS!
Call 334-289-3277

The Bird House Greenhouse
1300 Old Springhill Rd., Demopolis
(Operated by West Alabama Mental Health Center consumers, staff & volunteers)

POINSETTIA SALE
Monday - Friday, 8am-5pm
now thru Dec. 23rd
$10 each
LOCAL SUPPORT GROUPS
sponsored by
Bryan W. Whitfield Memorial Hospital
If you are living with cancer, you are NOT alone!
CANCER SUPPORT GROUP
Tuesdays at 6:00 p.m.
in the Cancer Care Center of Demopolis at BWWMH
For more information, call 334-287-2647
Your loved ones need you!
If someone you know and care about is suffering from
Alzheimer's Disease or a related dementia, there is something
you can do to help them and yourself. Join the...
Alzheimer's Support Group
Thursdays at 6:00 p.m.
in the Behavioral Health Outpatient Group Room at BWWMH
For more information, call 334-287-2805
Giving abandoned animals a chance
to have a good life and a family to love!
---
Network IT will post your non-profit, Public Service announcements at no charge.
Email your announcement to DemopolisEvents@westal.net .
---
RadioShack / Network IT
304 U.S. Highway 80 East
Demopolis, AL 36732
(334) 289-5000
Telephones
Car & Home Audio
Consumer Electronics & Technology Products
Computer Repairs | Virus Removal
Monday thru Friday, 8:00a.m. - 6:00p.m.
Saturday, 9:00a.m. - 3:00p.m.

RadioShack
in Demopolis
Motorola
i365

FREE*



*1 yr. contract/renewal required
---
---
---