Authorized Dealer
RadioShack
in Demopolis

---
---
Word of the Week "He is not here; He has risen! Remember how He told you, while he was still with you in Galilee: 'The Son of Man must be delivered over to the hands of sinners, be crucified and on the third day be raised again."
NIV -- Luke 24:6-7
---
Network IT does
COMPUTER
REPAIRS
and
VIRUS
REMOVALS
---
---
pluggedin
reviews - movies,
video/dvd, games,
television, music
---
---
DEMOPOLISEVENTS.COM
A public service provided by RadioShack / Network IT & Collins Communications, Inc.

FREE Outdoor Concert!
Thursday, May 15th, 6pm in the Public Square
(next to the fountain in downtown Demopolis)
ROGER DAY - one of the nation's top touring family artists
who has a knack for creating songs that make complex ideas
simple and fun. He plays over 100 shows all over the country
each year. Roger performed in Demopolis in 2009.
Bring your chairs, coolers and picnic blankets
for this Family Friendly Concert!
Sponsored by Alabama Power and the Demopolis Public Library
Giving abandoned animals a chance
to have a good life and a family to love!
LOCAL SUPPORT GROUPS
sponsored by
Bryan W. Whitfield Memorial Hospital
If you are living with cancer, you are NOT alone!
CANCER SUPPORT GROUP
Tuesdays at 6:00 p.m.
in the Cancer Care Center of Demopolis at BWWMH
For more information, call 334-287-2647
Your loved ones need you!
If someone you know and care about is suffering from
Alzheimer's Disease or a related dementia, there is something
you can do to help them and yourself. Join the...
Alzheimer's Support Group
Thursdays at 6:00 p.m.
in the Behavioral Health Outpatient Group Room at BWWMH
For more information, call 334-287-2805
---
Network IT will post your non-profit, Public Service announcements at no charge.
Email your announcement to DemopolisEvents@westal.net .
---
RadioShack / Network IT
304 U.S. Highway 80 East
Demopolis, AL 36732
(334) 289-5000
Telephones
Car & Home Audio
Consumer Electronics & Technology Products
Computer Repairs | Virus Removal
Monday thru Friday, 8:00a.m. - 6:00p.m.
Saturday, 9:00a.m. - 3:00p.m.
RadioShack
in Demopolis
Your place to get
the latest tech tools!
The Kindle Family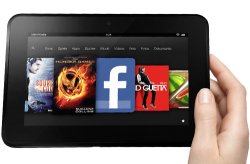 ---
---
---
---