Authorized Dealer
RadioShack
in Demopolis

---
---
Word of the Week "Will a mere mortal rob God? Yet you rob me." "But you ask, 'How are we robbing you?" "In tithes and offerings. You are under a curse -- your whole nation -- because you are robbing me. Bring the whole tithe into the storehouse, that there may be food in my house. Test me in this," says the LORD Almighty, "and see if I will not throw open the floodgates of heaven and pour out so much blessing that there will not be room enough to store it." NIV
-- Malachi 3:8-10
---
Network IT does
COMPUTER
REPAIRS
and
VIRUS
REMOVALS
---
---
pluggedin
reviews - movies,
video/dvd, games,
television, music
---
---
DEMOPOLISEVENTS.COM
A public service provided by RadioShack / Network IT & Collins Communications, Inc.

Halloween Monster March!
Friday, October 31st, 4pm
at the Demopolis Public Library
Celebrate Halloween in historic downtown Demopolis!
Meet at the library at 4pm and Monster March down Washington St.
and around the Public Square. Candy will be provided by the
Demopolis Public Library and downtown businesses.
Costumes are encouraged! Ages birth - 6th grade.
For more information, call Kelley or Morgan at 334-289-1595
LOW COUNTRY BOIL
Sponsored by
Two Rivers Arts Council and the Demopolis Public Library

Saturday, Nov. 1st, 11am-1pm
at First United Methodist Church
in Demopolis

TICKETS - $10, to go only
Plates include Greene Co. Farm Raised Shrimp,
potatoes, corn on the cob, sausage and a drink.

Tickets available at the Library.

Proceeds go toward purchase of Freenotes Outdoor Music Instruments.
These super cool instruments will be placed in Riverside Park.
CHRISTMAS CARDS FOR TROOPS!

Christmas cards are being collected for
American Soldiers
who are overseas on fields of conflict.
Cards will be hand-delivered
by chaplains.

Cards can be handmade or store bought
and should include a personal note
of encouragement and thanks.

Great project for families, churches, civic organizations, and schools!

DEADLINE: NOVEMBER 2ND
For more information contact First Presbyterian Church at 334-289-3895.
Cards can be dropped off at the church at 300 N. Strawberry St., Demopolis

two rivers arts council
presents
ASFA Alabama School of Fine Arts

POPS CONCERT
Includes music by The Beatles, Led Zeppelin, The Eagles,
and from the Motown era, as well as classical music.
Showcasing the versatility of
the orchestra and jazz ensemble.

Thursday, Nov. 6th, 6:30pm
at the DHS Auditorium

$10 adults
FREE for students and arts council members

United Methodist Women's Fall Bazaar!

Get your Owl Pillows
at the BAZAAR!

Wednesday, Nov. 12th
Doors open at 10am
First United Methodist Church
Demopolis, Alabama
Giving abandoned animals a chance
to have a good life and a family to love!
LOCAL SUPPORT GROUPS
sponsored by
Bryan W. Whitfield Memorial Hospital
If you are living with cancer, you are NOT alone!
CANCER SUPPORT GROUP
Tuesdays at 6:00 p.m.
in the Cancer Care Center of Demopolis at BWWMH
For more information, call 334-287-2647
Your loved ones need you!
If someone you know and care about is suffering from
Alzheimer's Disease or a related dementia, there is something
you can do to help them and yourself. Join the...
Alzheimer's Support Group
Thursdays at 6:00 p.m.
in the Behavioral Health Outpatient Group Room at BWWMH
For more information, call 334-287-2805
---
Network IT will post your non-profit, Public Service announcements at no charge.
Email your announcement to DemopolisEvents@westal.net .
---
RadioShack / Network IT
304 U.S. Highway 80 East
Demopolis, AL 36732
(334) 289-5000
Telephones
Car & Home Audio
Consumer Electronics & Technology Products
Computer Repairs | Virus Removal
Monday thru Friday, 8:00a.m. - 6:00p.m.
Saturday, 9:00a.m. - 3:00p.m.
RadioShack
in Demopolis
Your place to get
the latest tech tools!
The Kindle Family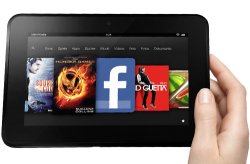 ---
---
---
---
---