Authorized Dealer
RadioShack
in Demopolis

---
---
Word of the Week "If anyone has material possessions and sees a brother or sister in need but has no pity on them, how can the love of God be in that person? Dear children, let us not love with words or speech but with actions and in truth." NIV
- 1 John 3:17-18
---
Network IT does
COMPUTER
REPAIRS
and
VIRUS
REMOVALS
---
---
pluggedin
reviews - movies,
video/dvd, games,
television, music
---
---
DEMOPOLISEVENTS.COM
A public service provided by RadioShack / Network IT & Collins Communications, Inc.
Demopolis Citizen's Police Academy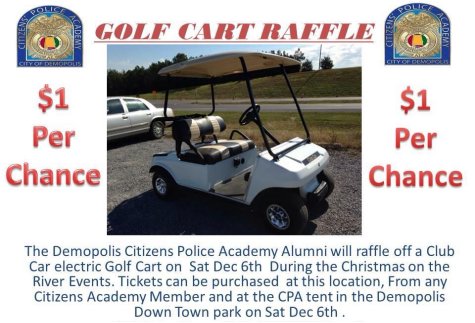 You do not need to be present to win, but winner must pick up the price -- No Delivery.
Ladies Christmas Event
at
Fairhaven Baptist Church

"The Day Holy Came Home"
Award winning author, Christy Kyser Truitt

Monday, Dec.8th at 6pm
in the Fairhaven Christian Life Center

Tickets - $10 Students & Seniors - $5
Tickets can be purchased at the Church Office, and will be on sale after
morning and evening worship services on Sunday, Nov. 30th.
For more information call 334-289-0712
Bigbee Humane Society Fundraiser
CHRISTMAS PHOTO SESSION!

Saturday, Dec. 13th, 8am-Noon
at Fleming Photography
1103 W. Jackson St., Demopolis

COST: $10 Shelter Donation
will get 2 4"x5" prints
Christmas Cards or packages can be
ordered through Fleming Photography.

Bring your pets and/or family! Pets must be well-behaved and on a
leash or in a carrier. Pictures can be taken with your horses outside.
The Demopolis Singers
Christmas Concert

Sunday, December 14th at 2:00pm
Monday, December 15th at 7:00pm
|
Performing at the
Demopolis High School Fine Arts Auditorium
701 Highway 80 West, Demopolis

No admission. Donations accepted.
Lily's Heart Christmas Toy Drive

Donations will be delivered
by Santa and his helpers to
Children's Hospital
in Birmingham
DECEMBER 15th

Donation Box at RadioShack

New Unwrapped TOYS!

Giving abandoned animals a chance
to have a good life and a family to love!
LOCAL SUPPORT GROUPS
sponsored by
Bryan W. Whitfield Memorial Hospital
If you are living with cancer, you are NOT alone!
CANCER SUPPORT GROUP
Tuesdays at 6:00 p.m.
in the Cancer Care Center of Demopolis at BWWMH
For more information, call 334-287-2647
Your loved ones need you!
If someone you know and care about is suffering from
Alzheimer's Disease or a related dementia, there is something
you can do to help them and yourself. Join the...
Alzheimer's Support Group
Thursdays at 6:00 p.m.
in the Behavioral Health Outpatient Group Room at BWWMH
For more information, call 334-287-2805
---
Network IT will post your non-profit, Public Service announcements at no charge.
Email your announcement to DemopolisEvents@westal.net .
---
RadioShack / Network IT
304 U.S. Highway 80 East
Demopolis, AL 36732
(334) 289-5000
Telephones
Car & Home Audio
Consumer Electronics & Technology Products
Computer Repairs | Virus Removal
Monday thru Friday, 8:00a.m. - 6:00p.m.
Saturday, 9:00a.m. - 3:00p.m.
RadioShack
in Demopolis
Your place to get
the latest tech tools!
The Kindle Family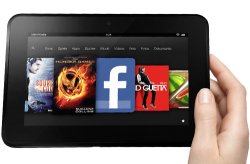 ---
---
---
---
---