Authorized Dealer
RadioShack
in Demopolis

---
---
Word of the Week "But he was pierced for our transgressions, he was crushed for our iniquities; the punishment that brought us peace was on him, and by his wounds we are healed."
- Isaiah 53:5
---
Network IT does
COMPUTER
REPAIRS
and
VIRUS
REMOVALS
---
---
pluggedin
reviews - movies,
video/dvd, games,
television, music
---
---
DEMOPOLISEVENTS.COM
A public service provided by RadioShack / Network IT & Collins Communications, Inc.

EASTER SUNRISE SERVICE
hosted by First Presbyterian Church, Demopolis
Sunday, April 5th, 6:30am
at the Demopolis City Landing
Everyone is welcome to join us!
Coffee and finger foods will be served.
CHRIST IS RISEN! ALLELUIA!
PRISCILLA SHIRER SIMULCAST
at Fairhaven Baptist Church

Saturday, April 25th, 8:30am-4:35pm
Lunch break: 11:30-12:30
Some light snacks will be provided.

Cost - $20
Money Deadline - March 22nd
Money may be turned in to the Fairhaven church office
or to Jami Webb.

Expository teaching and the power of prayer -- those are the mark of Priscilla's events and ministry. She desires to see women come to a full understanding of who they are in Christ by hearing the uncompromising truth of Scripture. With passionate Bible teaching from Priscilla and worship by Anthony Evans, you don't want to miss this intimate and inspiring event for women of every age, culture, and background.
Need help with computers
and new technology?

Schedule a Tech Tuesday appointment
at the Demopolis Public Library with
a librarian for one-on-one help.
Call 334-289-1595 for an appointment.
Giving abandoned animals a chance
to have a good life and a family to love!
LOCAL SUPPORT GROUPS
sponsored by
Bryan W. Whitfield Memorial Hospital
If you are living with cancer, you are NOT alone!
CANCER SUPPORT GROUP
Tuesdays at 6:00 p.m.
in the Cancer Care Center of Demopolis at BWWMH
For more information, call 334-287-2647
Your loved ones need you!
If someone you know and care about is suffering from
Alzheimer's Disease or a related dementia, there is something
you can do to help them and yourself. Join the...
Alzheimer's Support Group
Thursdays at 6:00 p.m.
in the Behavioral Health Outpatient Group Room at BWWMH
For more information, call 334-287-2805
---
Network IT will post your non-profit, Public Service announcements at no charge.
Email your announcement to DemopolisEvents@westal.net .
---
RadioShack / Network IT
304 U.S. Highway 80 East
Demopolis, AL 36732
(334) 289-5000
Telephones
Car & Home Audio
Consumer Electronics & Technology Products
Computer Repairs | Virus Removal
Monday thru Friday, 8:00a.m. - 6:00p.m.
Saturday, 9:00a.m. - 3:00p.m.
RadioShack
in Demopolis
Your place to get
the latest tech tools!
The Kindle Family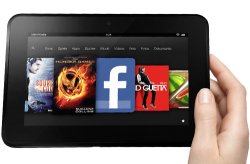 ---
---
---
---