Authorized Agent


RadioShack
in Demopolis


Authorized Dealer
---

Check E-mail
Note: Dial-up users select "Use Web-Messaging Lite" at login.
---
Word of the Week "Praise the Lord, my soul, and forget not all His benefits -- who forgives all your sins and heals all your diseases, who redeems your life from the pit and crowns you with love and compassion..." NIV
Psalm 103:2-4
---
Network IT does
COMPUTER
REPAIRS
and
VIRUS
REMOVALS
---
---
pluggedin
reviews - movies,
video/dvd, games,
television, music
---
---
---
DEMOPOLISEVENTS.COM
A public service provided by RadioShack / Network IT & Collins Communications, Inc.
Arthur Mayer: His Story from
Demopolis to Hollywood
Presented by the Marengo County History and Archives Museum, the Marengo County Historical Society, the Two Rivers Arts Council, the Southern Literary Trail and the Alabama Humanities Foundation, a state program of the National Endowment for the Humanties.

Friday, May 17th at 6pm
Marengo Co. History & Archives Museum
(101 N. Walnut Ave., Demopolis)

FREE ADMISSION

For details, call 334-289-0599
or visit www.southernliterarytrail.org

Born in Demopolis, Arthur Mayer "carried the Mayer name to new heights" wrote historian Winston Smith. He was a son to founding brother Simon Mayer of the famed Mayer Brothers Department Store in Demopolis. Mayer owned the Rialto Theatre in New York's Times Square during the early 1930s and became a global distributor of movies after World War II. The Demopolis-born entrepreneur wrote books about his life in the movie business and, at age 78, he began a career in teaching film studies at America's most prestigious colleges. Mayer began all his biographies with the line: I was born in the metropolis of Demopolis, Alabama.
The Oscar nominated short film "Arthur and Lillie" reveals the story of Arthur Mayer's enduring achievements and his remarkable marriage. This event salutes Jewish History Month with a keynote speech by Stuart Rockoff of the Southern Institute of Jewish Life in Jackson, Ms., and features the Demopolis premiere of "Arthur and Lillie" with champagne for the audience. A history of Mayer Brothers Department Store and a gallery of vintage photographs from the store will be presented.

Tuesday, May 21st at the Demopolis Civic Center
Doors open at 5:30, Show starts at 6:30pm|
Tickets - $15|
Available from the Demopolis Chamber of Commerce, 289-0270
Vendors, Food Samples, Great Recipes, Gift Bags & Door Prizes|
Hosted by The Demopolis Times and the Demopolis Area Chamber of Commerce
Demopolis Pilot Club hosts
Two-Person Golf Scramble

Saturday, June 1st, tee off at 8:45am
at The Ravine Golf Course
Deadline to register is May 24th

REGISTRATION FEE - $75/Golfer

Click here for more info and registration form.
LOCAL SUPPORT GROUPS
sponsored by
Bryan W. Whitfield Memorial Hospital
If you are living with cancer, you are NOT alone!
CANCER SUPPORT GROUP
Tuesdays at 6:00 p.m.
in the Cancer Care Center of Demopolis at BWWMH
For more information, call 334-287-2647
Your loved ones need you!
If someone you know and care about is suffering from
Alzheimer's Disease or a related dementia, there is something
you can do to help them and yourself. Join the...
Alzheimer's Support Group
Thursdays at 6:00 p.m.
in the Behavioral Health Outpatient Group Room at BWWMH
For more information, call 334-287-2805
Giving abandoned animals a chance
to have a good life and a family to love!
---
Network IT will post your non-profit, Public Service announcements at no charge.
Email your announcement to DemopolisEvents@westal.net .
---
RadioShack / Network IT
304 U.S. Highway 80 East
Demopolis, AL 36732
(334) 289-5000
Telephones
Car & Home Audio
Consumer Electronics & Technology Products
Computer Repairs | Virus Removal
Monday thru Friday, 8:00a.m. - 6:00p.m.
Saturday, 9:00a.m. - 3:00p.m.

RadioShack
in Demopolis
Motorola
i867
Smartphone
Now only $49.99*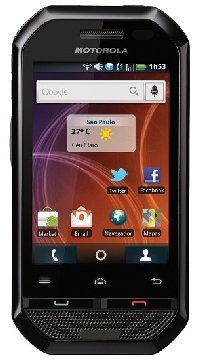 *after $100 mail-in rebate,
with 2 yr. contract
---
---
---